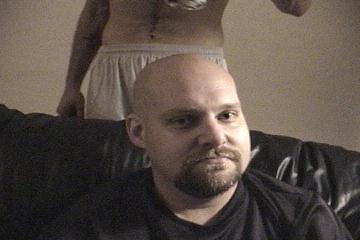 MR. GUIDO-Official STV Man Whore, Cast Member, Writer & Camera Operator
Scream TV's newest addition, Mr. Guido knew he had a high standard to continue, and took the challenge seriously. Whether it's joining the shows staff of writers behind the camera, screwing with his roomate Brent Bell on camera, or simply filling in as guest host Mr. Guido has proven one of STV's most versatile stars.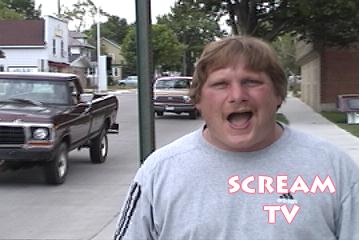 BOB THE SCREAMING CHAMPION-Mascot, Cast Member
Having introduced every episode of STV to date with his ear-splitting wail, Bob is certainly one of the most important ingredients of Scream TV. In addition to his duties as STV mascot, Bob also serves as a hillarious cast member of the show. Look for him screaming around town each week on STV!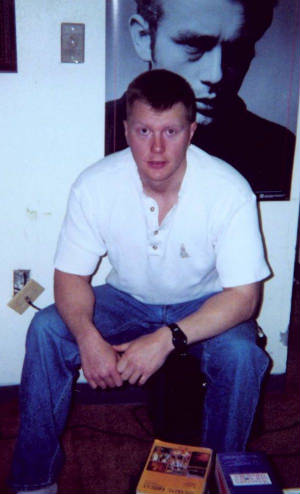 ANDREW DALLMAN-Writer, Director, Producer, Regular Host, Cast Member & Camera Operator.
Scream TV's mastermind as well as one of the show's original creators, Andrew Dallman is the driving force behind every aspect of the show. Dallman serves as Producer, Director, Writer, Regular Host, Cast Member and Camera Operator.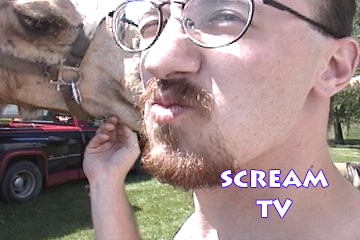 BRENT BELL-Animal Trainer, Cast Member, Writer, Camera Operator
A full-time music instructor, Brent is most famous for his large personal collection of exotic pets, which he shares with the public on his regular "Animal Trainer" segment. He has also served in various other STV capacities including, Writer, Guest Host, Cast Member and Camera Operator.
JOE SUGAR-Stand-Up Comic
Joe Sugar has been with STV since the very beginning, having made several appearances in episode #1. However, with episodes 8-10, Joe became a Scream TV staple with his popular segment, Joe Sugar's Stand-Up Spotlight. Having left the regular cast after #10 though you can now catch Joe making the occasional cameo appearance.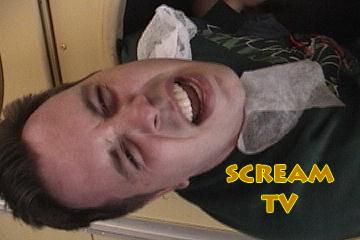 RJ-Official STV Animator, Cast Member, Writer & Camera Operator
As official Scream TV animator, RJ is responsible for the animated portions of STV including the massively popular segment, "The Brent Bell Lifestyle". In recent episodes RJ has also taken on more on screen responsibilities as well including guest hosting episode #18 and instigating the infamous roman candle battle with Brent Bell in episode #15.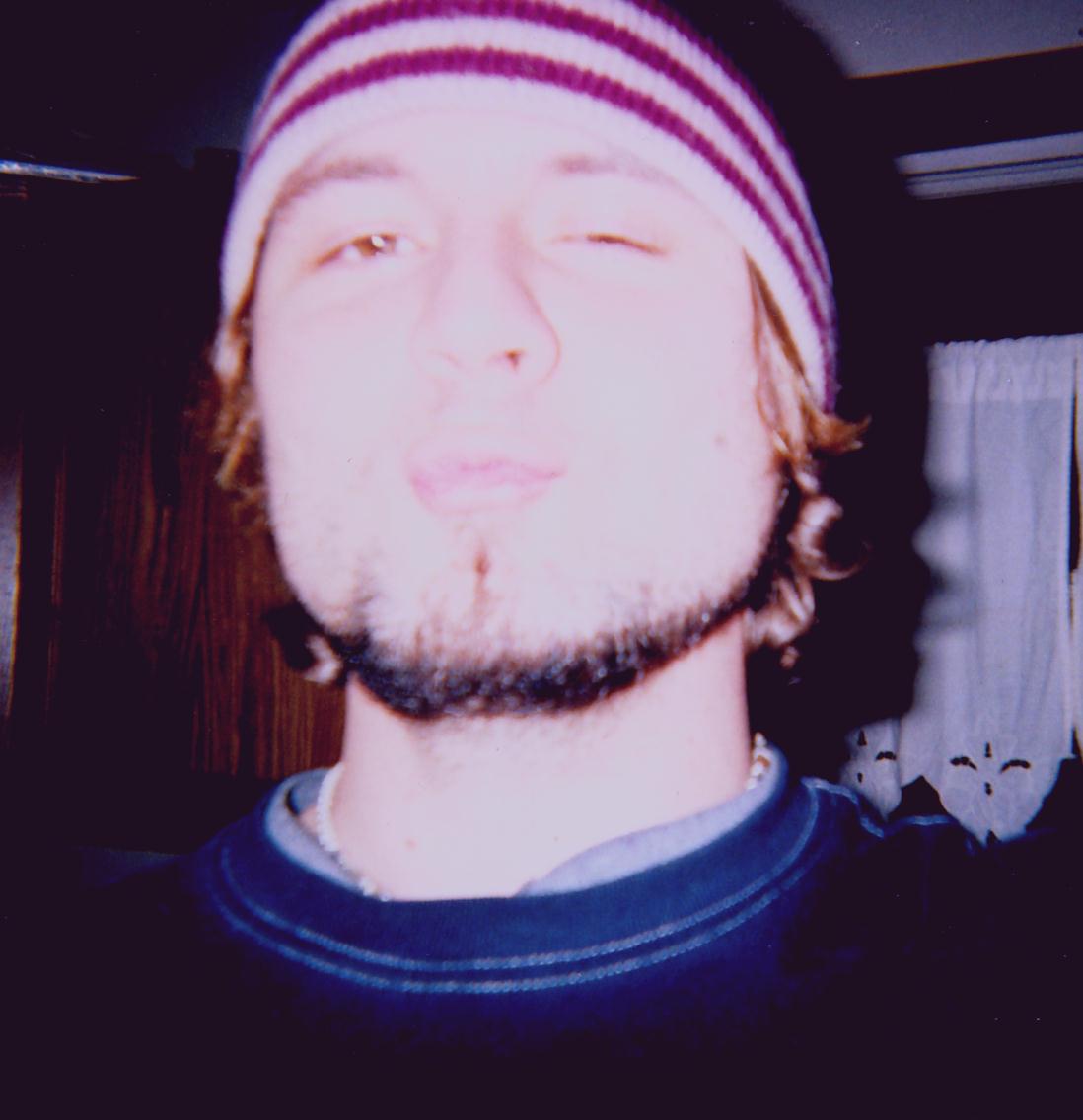 LEAKY SHEEKY BOTTOMS-Cast Member
Debuting in episode #7, Leaky Sheeky Bottoms has quickly become one of the most popular cast members of the show. Always up for anything, he effectively increases the intensity of the most outrageous STV gag! You can catch him at the STV live shows regularly put together in the Wausau, WI area.
ROBBY ROTTEN-Cast Member, Camera Operator
Having made history as the first STV guest host for episode #5, Robby Rotten has been making a consistant addition to the show's success ever since. Look for Robby Rottens next appearance in January 2005 as a member of the choir in the new STV animated segment!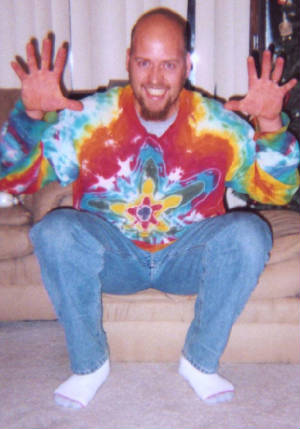 MOPE-Cast Member, Camera Operator
One of Andrew's oldest friends who made his first appearance in the first STV Fall Spooktacular, Mope became a household name to STV fans until leaving the show in 2003.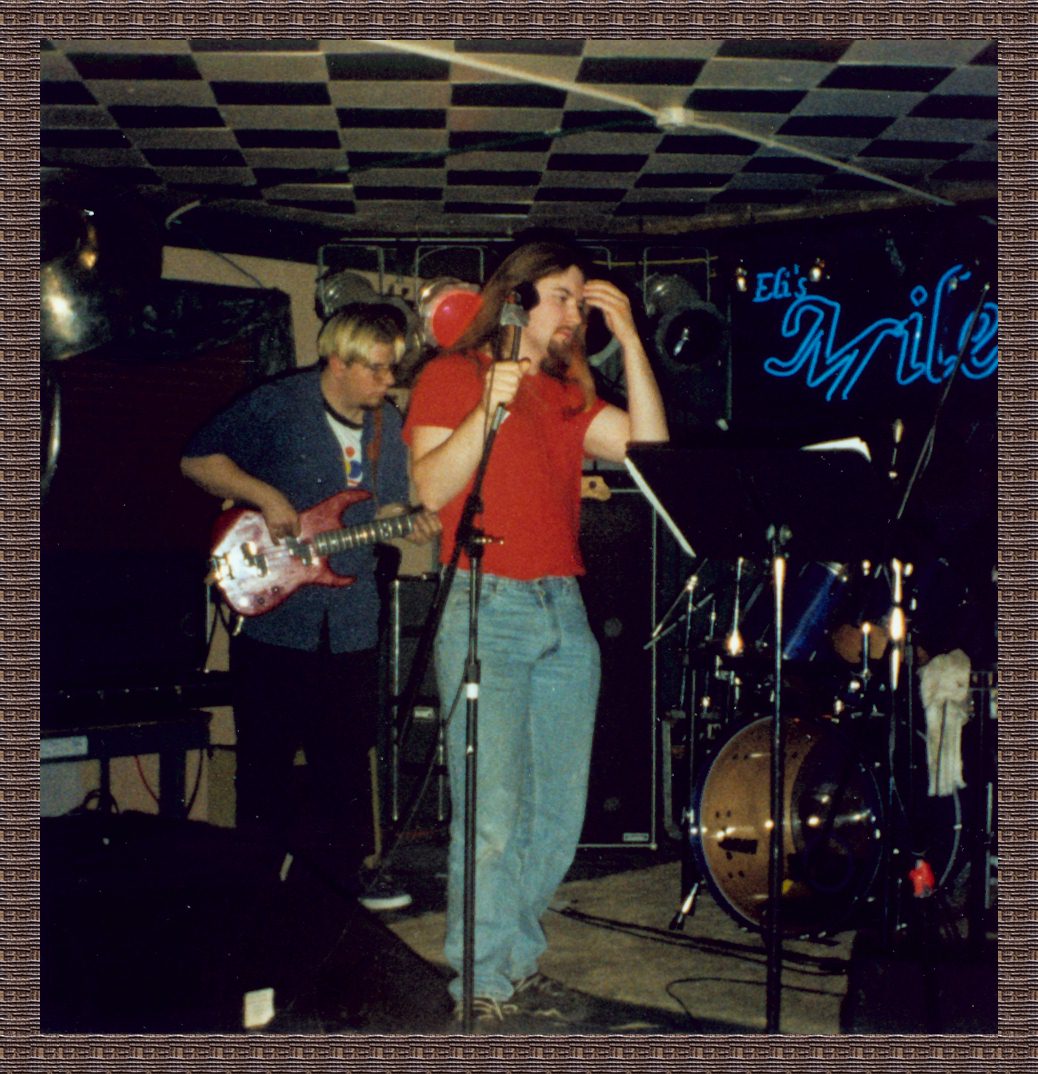 AARON MESENBERG-Actor, Director, Camera Operator.
One of Scream TV's founding fathers, Aaron Mesenberg deserves a debt of thanks from all the show's fans. Having left the show after acting, and directing in Episode #1, Aaron has since gone on to become one of the founders of the rock band OPTIC based in Wausau, Wisconsin.